Experts Share Market Insights in Free Webinar Hosted by Amwins
Things move quickly in the cyber insurance market, and it can be challenging to stay up to date on the latest trends and issues impacting capacity, pricing and terms. On June 9, Amwins hosted a webinar via Advisen "The Future of Cyber Insurance: Where is the Market Going in these Uncertain Times?" to update retail brokers on the current state of the cyber market and the outlook for the future.
The expert panel, moderated by Amwins' David Lewison, Executive Vice President, Professional Lines Practice Leader, was comprised of industry experts from Amwins, Mullen Couglin, Beazley and SkyKnight Capital.
The panel delved into pressing issues of the day, including the murky language of war time exclusions and their triggers, the difficulty in determining bad actors in state sponsored hacking, and the changing business attitudes toward ransomware attacks.
The experts discussed how the surge in cyber events over the past few years has impacted carrier appetite, increased pricing and limited capacity. The panel offered submission tips for retail brokers seeking coverage for their clients.
Conversation also included an examination of the start-up and growth of insurtechs in the space, and how the investment community determines the value of new entrants as well as their long-term viability.
If you missed the live event, the recording is available anytime on demand.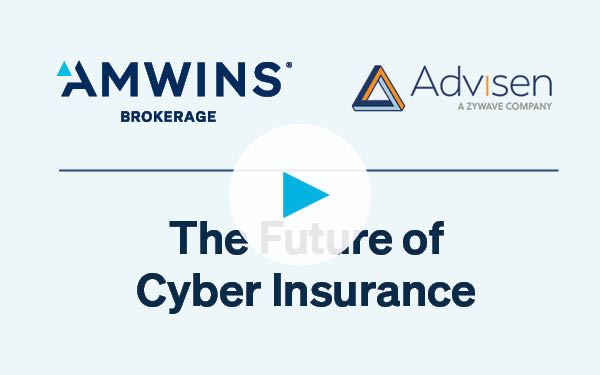 Panel Participants: